Identify topics within a conversation, speed up your review and generate insight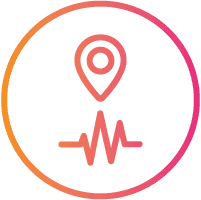 Targeted AI that drives real value
Listening to an entire conversation can be a cumbersome way to do a review.

With Classify, we can overlay your process topics onto the recording, speeding up your review process by getting you straight to the point.
Map your process onto every conversation
Classify allows you to identify where certain topics appear in a conversation. For example, a sales conversation might be broken down into 'chit chat', fact finds, recommendations, due diligence and deal closure. These topics are typically derived from your own processes and are tailored to meet your needs.
It doesn't matter whether your conversations are formulaic, step-by-step or freeform. Classify can identify what was being discussed and translate that into the topics and process steps you expect your teams to cover when interacting with your customers.
To make sure all of this works with your specific processes, we work closely with you to make sure we have the right understanding of your topics and process steps.
We'll then build a model to recognise those topics and process steps, before training it on a representative sample of your customer interactions.
Speed up your review time
Reviewing lengthy conversations between your teams and customers can be a time-consuming task. A review can often take as much as 3 to 4 times the length of the conversation itself. Scale that up and it quickly becomes impossible to review anything more than a very small sample of customer interactions.
Classify make this whole process easier and, ultimately, up to 4 times faster.
Once our machine-learning models have identified your topics and process steps, we create a visual representation of the discussion and overlay the topics so that you can quickly see where in the conversation a given topic appears.
This allows you to focus on topics that seem unusual or out of place. Instead of needing to listen to the whole conversation, a human reviewer can now quickly zero in on the potential areas of concern.
Gain insight into your business
Open up insight and analysis to improve your business, with a clear and consistent view of how your processes are working in practice across every customer interaction.
Very often we encounter businesses where the central process or policy team have one view of what should be happening with customers, and customer-facing teams who paint a very different reality.
By consistently identifying topics and process steps within every customer interaction, Classify can enable you to see what is going on across your entire business, making sure every team is on the same page. It allows you to spot evolving trends in how your processes are being applied and make improvements where necessary.
No other tool is built on such expert financial services, customer care and compliance knowledge
Recordsure delivers overwhelming accuracy, and therefore unparalleled insights, unmatched anywhere else in the industry
Recordsure doesn't just flag issues, it also reveals commercially valuable insights and trends that are otherwise impossible to access
Product summary: Classify
Consistently identify topics and process steps in all of your customer interactions on a large scale.
Speed up the review process and jump straight to a topic of concern within a specific customer conversation.
Gain insight into how your processes and procedures are being used in the real world, enabling you to fix things where needed.
Classify is a sophisticated AI solution that enables businesses to really focus on the areas of a conversation that are of most value to them. It's the key to unlocking efficiency gains and reducing risk at the same time.
Garry Evans, Chief Product Officer