How much time could you save?
After every meeting, relationship managers and support staff need to tackle a mountain of admin, much of which can now be automated
Time saving calculator
What is the average salary of an adviser?
How many advisers are in your team?
How many clients does each adviser look after?
Greater efficiencies with Recordsure Voice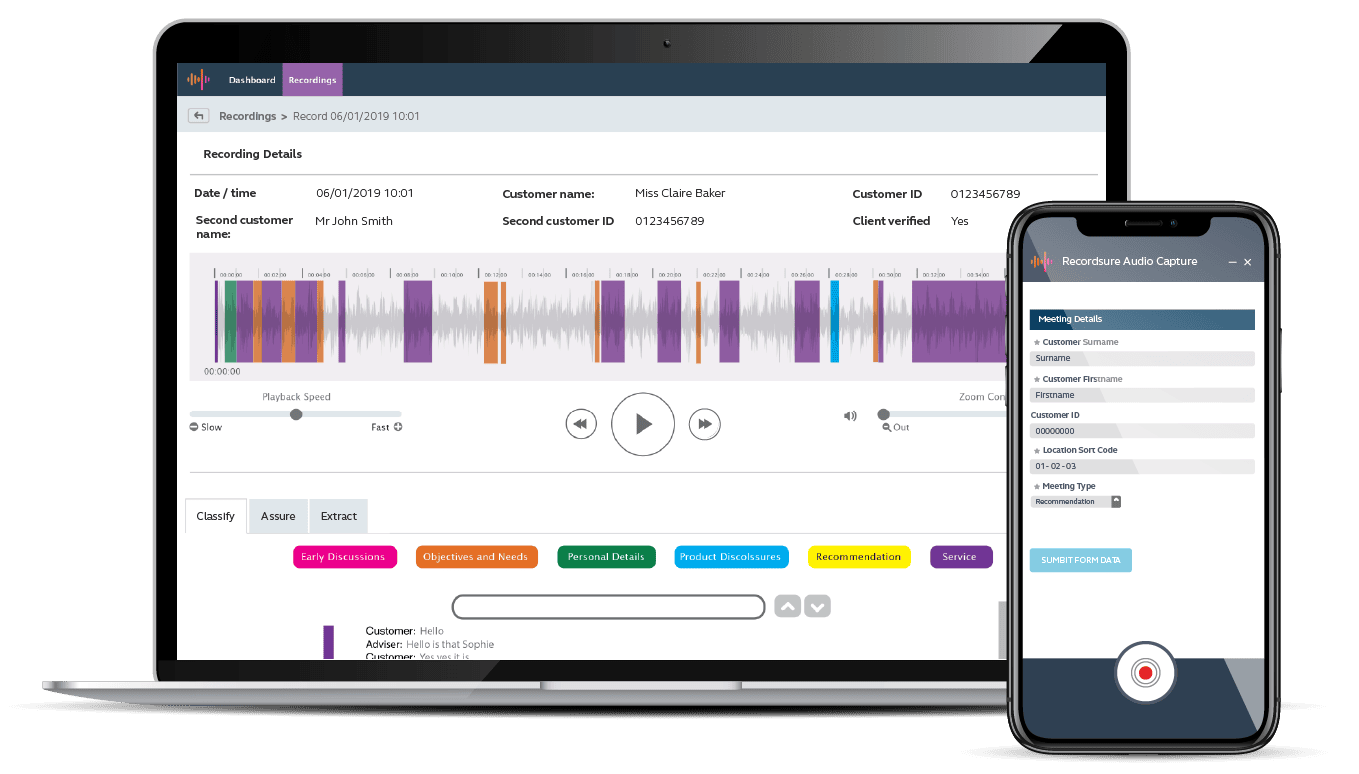 Recordsure speech analytics tools are widely utilised by wealth managers, relationship managers, financial advisers and their support staff. 
Our Voice analytics products bring together a whole range of conversation recording, analytics and automation tools specifically designed for financial services teams.
The solution records, transcribes and stores client meetings before looking at key topics of the conversation. Information such as contact details, investments and liabilities are mapped out on an intuitive dashboard for easy access in follow up work.
Free up adviser capacity by enabling them to delegate or simplify 80% of their post-meeting admin
Streamline handovers and briefings between relationship managers and paraplanners
Enable paraplanners and support staff to operate 40% faster by having all the information they need at their fingertips
Improve the client experience by completely avoiding the need to disrupt meetings with manual note taking
Scalable solution which can be deployed across 100% of client meetings
Strengthen compliance and risk management with a comprehensive audit trail of client conversations across telephony, video and face-to-face meetings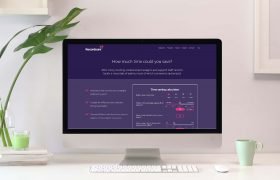 Recordsure launches free calculator tool to help wealth managers visualise the number of hours that go into post-meeting admin and the potential times that could be reclaimed through automation
We take a look at how audio transcription usage in financial services has changed over time and what the key use cases are today
With the world turning digital and many meetings moving to the virtual realm, there is an even greater demand for conversation transcriptions in financial services